Category Archives:
Cr7 Drive
Cristiano Ronaldo & Herbalife24 Present #CR7Drive: a modern sports drink with natural flavors and colors. Fuel your workouts and your game.
For CR7, it's about hard work and a touch of pure talent that's seemingly beyond reason. It's about driving sports science and innovation further, beyond the competition, uncovering new ways to think about performance and response. No do
This year, in partnership with Cristiano Ronaldo, Herbalife24 has developed a new sports drink to rapidly fuel your workouts and enhance hydration. With natural flavors and colors, CR7Drive is a modern sports drink, light tasting and formulated to fuel the drive in all of us.
A modern sports drink:
Enhance hydration with 320mg of vital electrolytes lost during exercise.
Brain-fuelling glucose helps promote quick and accurate game-time decision making.
Easy to digest 4 carbohydrate blend helps fuel muscles and sustain energy levels.
Vitamins including B1 and B12 supporting the reactions that power muscles and give you energy for workouts.
Lightly flavoured with no artificial flavours or sweeteners.
Acai Berry, refreshing flavour
"My entire life i have been driven to be the best. I work hard and look for every advantage. This is why i partnered with Herbalife a global leader in nutrition" Ronaldo
"I see my body as a weapon, it gives me a significant advantage on the field when it's finely tuned, and a big part of my job as a player is to make sure that I'm always in top physical form," says Ronaldo. "Putting the extra effort into enhancing what I have makes all the difference during the competition."
Performance Nutrition – Science shows that proper nutrition at the cellular level is at least as important to both health and athletic performance as strength training, cardiovascular training, and recovery time. In fact, it's the foundation for everything else. When you've trained as hard as you can, supplementing your diet with nutrients designed specifically to boost muscle growth, recovery, circulation, energy efficiency, and resilience of muscle fibers and connective tissue make all the difference.
Trusted by Sport – Informed-Sport is a quality assurance programme for sports nutrition products, suppliers to the sports nutrition industry, and supplement manufacturing facilities. The programme certifies that all nutritional supplements and/or ingredients that bear the Informed-Sport logo have been tested for banned substances by the world class sports anti-doping lab, LGC.
Make better nutrition choices around your workout, contact us for more information
"Cristiano Ronaldo is the world's best athlete. He may even be the world's fittest man. But is he satisfied? Not even close"
Some interesting extracts from the Mens Health Article:
People who know Ronaldo say he's a work in progress, that he's obsessed with perfecting himself, that his thirst is unquenchable. Ronaldo wouldn't disagree. "I always try to improve," he tells me. "Tomorrow I will be better than today, and next year will be better than this one. If I score 50 goals, I want 55. Some people say I'm too serious on the pitch, not smiling and so on. It is because I'm focused 100 percent on every game. I always want more and more."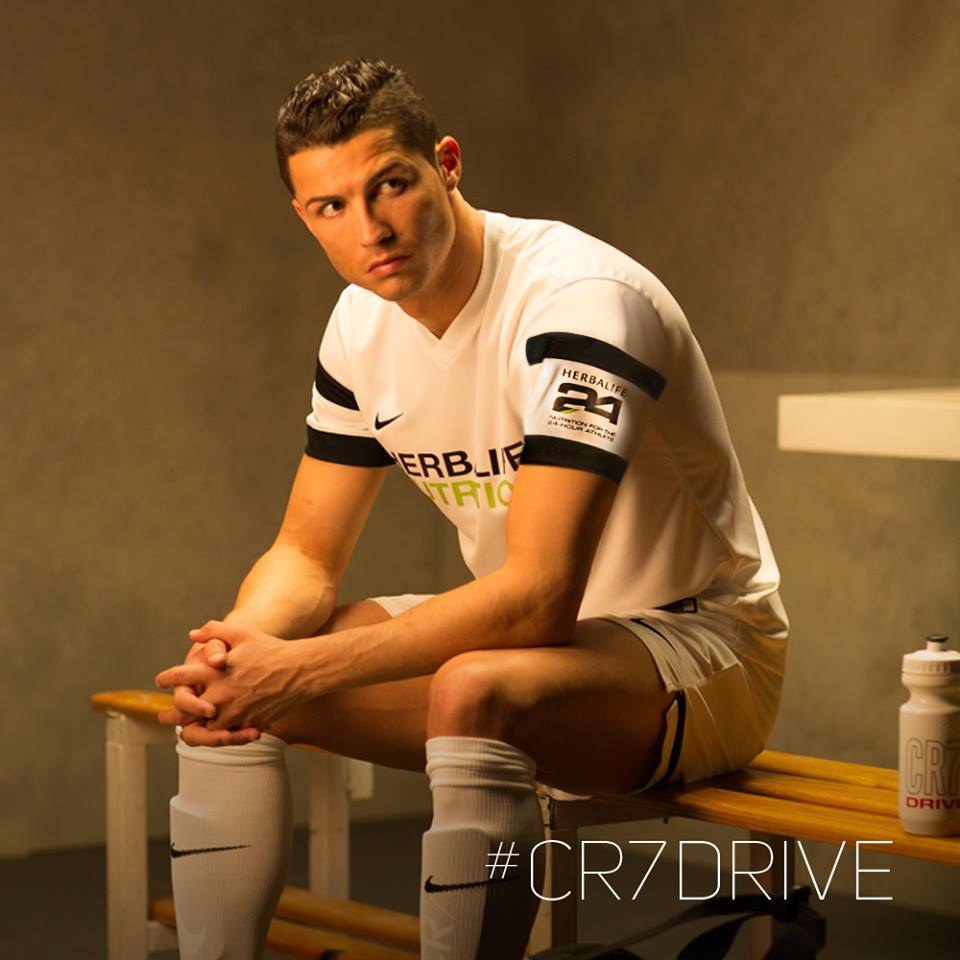 "When you look at the game today, there's such a premium on the physical aspect—speed, strength, endurance," Michael Bradley, midfielder for the U.S. national team, said right before the USA-Portugal World Cup game in June. "He is a guy who checks all those boxes. And then when you talk about his technical ability—how good in the air he is—he's somebody who can make the difference at any moment." Bradley found that out in the 95th minute of that game, when Ronaldo's pinpoint cross led to a goal that tied Team USA.
On top of all his prodigious talent, Ronaldo has a chiseled physique that turns heads and makes sponsors salivate. In this sense, he's a better, more fully realized David Beckham. Ronaldo is not just a great athlete but a model for how a great athlete should look—the guy, it seems, has abs inside his abs. He has become soccer's most recognizable, popular, and marketable megastar; deals with Nike, Samsung, and Herbalife, among others.
"Ronaldo has become a truly seasoned athlete, a leader on the field," Antonio Gaspar, Ronaldo's longtime physiotherapist, tells me. "I've enjoyed watching how he's evolved. He's still strong and fast and quick, he still has the technical ability to dazzle, but he plays smarter and has the experience and maturity to take better advantage of his assets." It's that fleeting moment at the peak of an athlete's trajectory when his physical maturity is in sync with his emotional development. "Ronaldo's come to represent excellence as an achievement, not just as a gift," says Graham Hunter, who covers La Liga for ESPN.