Tag Archives:
cr7 drive
"Cristiano Ronaldo is the world's best athlete. He may even be the world's fittest man. But is he satisfied? Not even close"
Some interesting extracts from the Mens Health Article:
People who know Ronaldo say he's a work in progress, that he's obsessed with perfecting himself, that his thirst is unquenchable. Ronaldo wouldn't disagree. "I always try to improve," he tells me. "Tomorrow I will be better than today, and next year will be better than this one. If I score 50 goals, I want 55. Some people say I'm too serious on the pitch, not smiling and so on. It is because I'm focused 100 percent on every game. I always want more and more."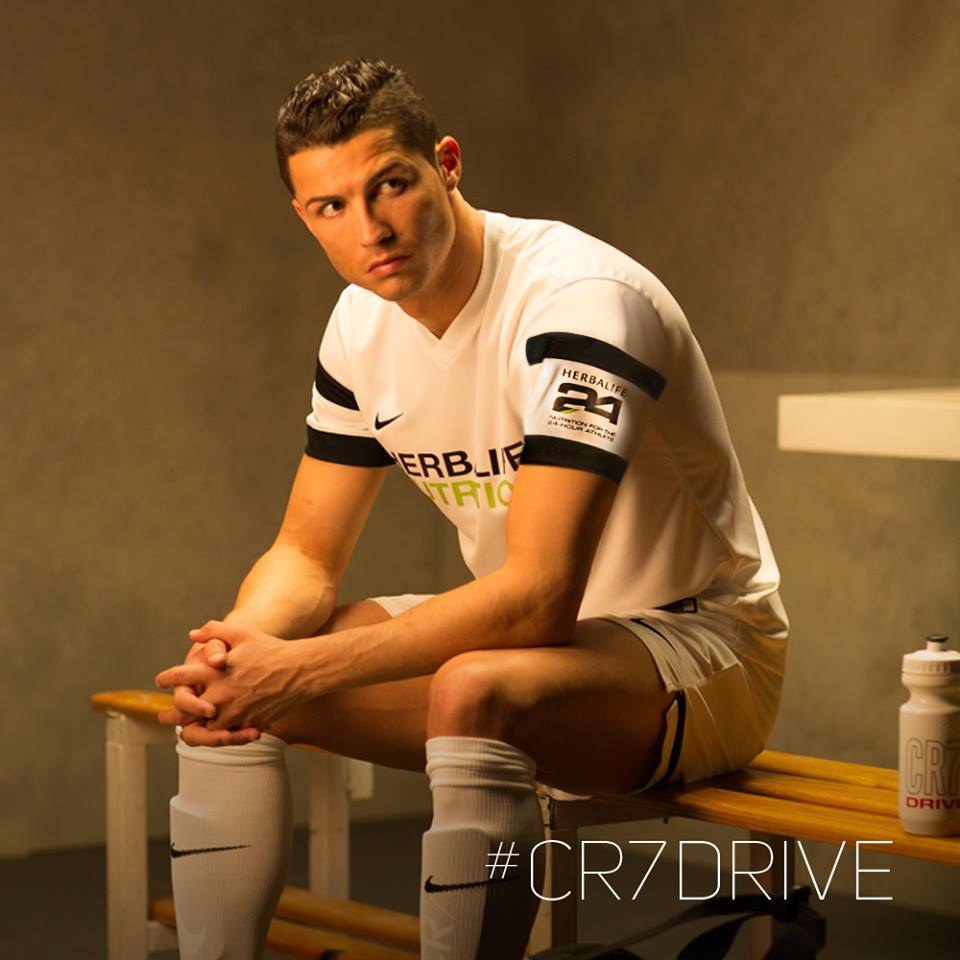 "When you look at the game today, there's such a premium on the physical aspect—speed, strength, endurance," Michael Bradley, midfielder for the U.S. national team, said right before the USA-Portugal World Cup game in June. "He is a guy who checks all those boxes. And then when you talk about his technical ability—how good in the air he is—he's somebody who can make the difference at any moment." Bradley found that out in the 95th minute of that game, when Ronaldo's pinpoint cross led to a goal that tied Team USA.
On top of all his prodigious talent, Ronaldo has a chiseled physique that turns heads and makes sponsors salivate. In this sense, he's a better, more fully realized David Beckham. Ronaldo is not just a great athlete but a model for how a great athlete should look—the guy, it seems, has abs inside his abs. He has become soccer's most recognizable, popular, and marketable megastar; deals with Nike, Samsung, and Herbalife, among others.
"Ronaldo has become a truly seasoned athlete, a leader on the field," Antonio Gaspar, Ronaldo's longtime physiotherapist, tells me. "I've enjoyed watching how he's evolved. He's still strong and fast and quick, he still has the technical ability to dazzle, but he plays smarter and has the experience and maturity to take better advantage of his assets." It's that fleeting moment at the peak of an athlete's trajectory when his physical maturity is in sync with his emotional development. "Ronaldo's come to represent excellence as an achievement, not just as a gift," says Graham Hunter, who covers La Liga for ESPN.
Herbalife 24 Performance Nutrition
If you aren't supplementing your diet every day, with nutrients that fuel your body's well-being at the cellular level, then you are leaving performance on the table.
Science shows that proper nutrition at the cellular level is at least as important to both health and athletic performance as strength training, cardiovascular training, and recovery time. In fact, it's the foundation for everything else. When you've trained as hard as you can, supplementing your diet with nutrients designed specifically to boost muscle growth, recovery, circulation, energy efficiency, and resilience of muscle fibers and connective tissue make all the difference.