Tag Archives:
best recovery drink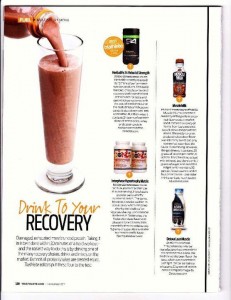 A Herbalife24 sports drink was rated as the best recovery drink in the Sept 2011 issue of Triathlete Magazine.
Choices in how you prepare, fuel your body, recover and rest make a definitive difference in you becoming a 24 Hour Athlete™.
Damaged exhausted muscles need repair…
After a race, the body needs the right ratios of carbohydrates and protein to begin recovering.  Recovery is two-fold, and requires carbohydrate for replacing glycogen stores as well as protein for rebuilding damaged muscle.
Best Recovery Drink Reviewed by Triathlete Magazine