Category Archives:
Recovery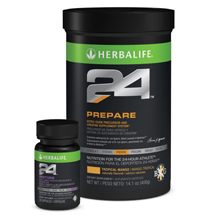 Herbalife24 – Prepare & Restore Now Available in the USA
Herbalife24, the first comprehensive performance nutrition line for athletes, is complete! Herbalife24 Prepare and Herbalife24 Restore are now available for purchase.
Take Herbalife24 Prepare before workouts to support blood flow to working muscles.
Adequate oxygen reaching working muscles enables performance. Prepare's nitric oxide (NO) precursor system supports oxygen delivery to working muscles. Creatine supports the fast-twitch muscle contraction required for explosive athletic movement
Take Herbalife24 Restore in the evening after working out to combat exercise-induced inflammation.
Combat inflammation associated with exercise and physical activity. Get the most out of your resting hours by supporting the body's natural anti-inflammation mechanisms, providing antioxidant protection and supporting immune function.
You now have unrivaled nutritional support to prepare, train, perform and rebuild with the seven-product line Herbalife24!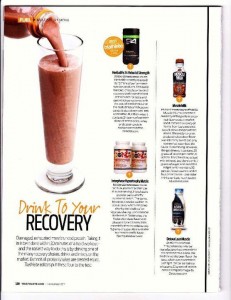 A Herbalife24 sports drink was rated as the best recovery drink in the Sept 2011 issue of Triathlete Magazine.
Choices in how you prepare, fuel your body, recover and rest make a definitive difference in you becoming a 24 Hour Athlete™.
Damaged exhausted muscles need repair…
After a race, the body needs the right ratios of carbohydrates and protein to begin recovering.  Recovery is two-fold, and requires carbohydrate for replacing glycogen stores as well as protein for rebuilding damaged muscle.
Best Recovery Drink Reviewed by Triathlete Magazine